Ravi, is founder of CRAMS Technologies (www.cramsindia.com) headquartered in close vicinity of Delhi at Faridabad, India.
CRAMS is in very infant stage of growth and developing their business in the field of CRO - CONTRACT RESEARCH - CRAMS - IMPURITIES, CHEMISTRY SERVICES, ANALYTICAL SERVICES, CONSULTING, OUTSOURCING SUPPORT.
Ravi holds a Ph.D in Analytical Chemistry and is qualified experienced Analytical scientist. He has 12 research papers in his credit published in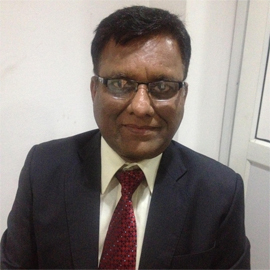 various journal of international repute.
Ravi has been associated with Indian major pharmaceutical research organizations for more than three decades. Ravi has also served as a Member of the Expert Committee of Analytical Chemistry for United State Pharmacopoeia (USP) from 2000 to 2005. Ravi's immense contributions to industry have been recognized by various awards. He was awarded by Ranbaxy as a best scientist for his contribution in Ciprofloxacin research. He was also awarded by Dabur as a best scientist for his contribution in Paclitaxel research. One of his research papers was awarded by IDMA (Indian Drugs Manufacturer Association) as best paper award in the year 1992. Ravi is a life member of IPA ( Indian Pharmaceutical Association) and ISAS(Indian Society of Analytical Scientists